CORPORATE VALUE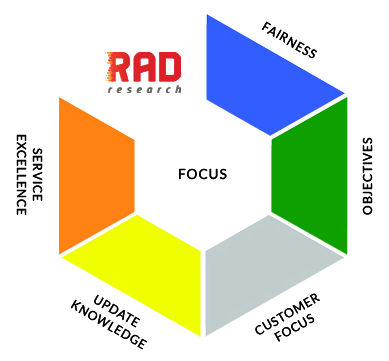 FAIRNESS
The blue color describe honesty. Honesty is the most important basic factor to be applied by all stakeholders. Honesty should be applied by all for internal interaction with (fellow employees) or external (client).

FAIRNESS
We trust each other, open, clear and trustworthy
OBJECTIVES
The green color describe the balance and quietness. Balance and quietness should be applied in every word & act. It must be complied. Without addition nor deduction.

OBJECTIVES

Act and speak according to what we supposed
CUSTOMER FOCUS

The grey color describe sincerity. Sincerity to serving the customer either internal or external (client) with sincere heart.

CUSTOMER FOCUS

We treat every client with the utmost proprietly and dignity. We are focus and listen.
UPDATE KNOWLEDGE

The yellow color describe full energy and brains.

UPDATE KNOWLEDGE

We are the ones who seek knowledge update in both work and personal lives.
SERVICE EXCELLENCE

The orange color describe enthusiasm and fast moving. As a service company certainly we implement service excellence as a pillar in cooperation with the client.

SERVICE EXCELLENCE

Achieve excellent customer service, strive to exceed.
STANDING BY OUR BELIEFS
Our core values are the cornerstone of who we are, what we stand for and what we do.
Togetherness - Teamwork - Tough